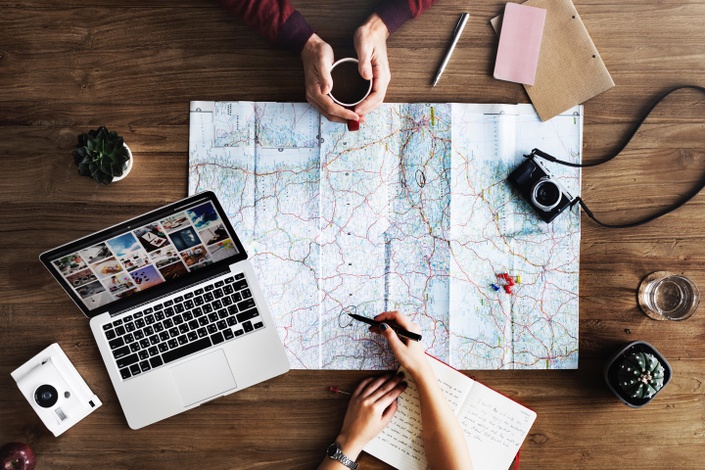 Win a Fulbright 2019
Transform your travel and research ideas into a powerful Fulbright proposal
Enroll in Course
You are about to graduate and you aren't sure what to do next, but you are interested in going abroad. You've heard the term "Fulbright" before and know that a Fulbright grant is something prestigious. You start looking into the application requirements and are overwhelmed by the online information. You might ask yourself ...
How do I pick a country or a topic to study?
Am I really qualified to do this?
How do I get a host affiliation if I've never been to this country?
Do I even want to teach English?
Can I apply for a research award even though I have no research experience?
Or maybe you have been out of university for a while, but you feel stuck in the 9-5 rut. You want to do something different; you want to explore. You might wonder:
Am I too old to do a Fulbright?
How do I get letters of recommendation when I haven't talked to professors in years?
How do I make time for the application?
Applying for a prestigious Fulbright US Student Program scholarship can be overwhelming and intimidating – picking a topic, finding host country connections, figuring out all the requirements -- but it doesn't have to be!
YOU can win a Fulbright with the right strategy in place. You don't have to come from an elite university or have research experience or be currently enrolled at a college or university.
In this class, you will be guided through the full process and go from zero to submitting your application in 90 days. From brainstorming initial ideas and host countries to preparing for interviews: we'll have your back. We created this course for people who don't have access to in-depth on-campus advising and for people who don't have time to scour the internet for unvetted information.
We will teach you how to crack the Fulbright code. Our step-by-step process is time-tested and proven. To date, 80% of our students have made it to the semi-finalist stage and 50% have won the Fulbright. Our online course participants have a higher Fulbright acceptance rate than Fulbright applicants from Harvard, Georgetown, MIT, and UC Berkeley.
Success in the Fulbright US Student Program application process requires a combination of a compelling proposal, demonstration of cultural adaptability, and the right topic and host country for your interests and skill set.
Applying for a Fulbright takes work and dedication. Awards are very competitive. We can't hand you a Fulbright. You have to want it and work for it.
But the craft of writing a compelling proposal is totally learnable. You can master proposal writing and effective networking. We will teach you life skills that you can apply to any award application or job application such as:
Concise, clear proposal writing (very different than academic writing)
Crafting effective cold emails that lead to engagement opportunities
Learning how to ask for feedback, support, and strong recommendations
Overcoming the voice in your head that says you aren't good enough
Preparing to ace any interview
Winning the Fulbright is just the icing on the cake. We want you to walk away with skills that you can apply over and over to advance your career. By the end of this course, you will be someone who can take an idea, develop a timeline and plan, connect with the right people, pull together resources, and articulate all of that in a way that makes people excited about the possibility of your project!
---
Here is what you will learn:
How to align your skills, interests, and experiences with a Fulbright research or English-language teaching proposal
How to strategically pick a host country
How to prepare for the language evaluation
Techniques for brainstorming topic ideas
How to develop a topic idea into a research question
Basic research methods (literature review, observation, interviews, surveys, community participatory methods, audio/visual, etc.)
Techniques for creative outreach to find a host affiliation
How to write a compelling, concise, and clear Statement of Grant Purpose
How to tell your story powerfully in a concise personal statement
How to obtain strong letters of recommendation
How to prepare for interviews
Here is what you will get:
9 live sessions on select Wednesday evenings from 6-7:30pm PT between July 3 - Sep 25 that are also recorded and uploaded after the class
Advising on picking the right country and topic area for you interests and future career path
Assignments that break down the application into achievable action steps
Sample templates for affiliation letters, cold emails, and statements
A cohort and support network to hold you accountable through the process
Feedback on your essays
We've spent over a decade coaching people on Fulbright award applications. We know what selection committees look for and we know the common mistakes people make when applying.
Our insights come from having been selected for four Fulbrights between the two of us, numerous other successful grant applications, and service on various admissions and selection committees for top universities and highly-competitive fellowships. We have taught UC Berkeley undergraduates, and have a track record of helping students develop critical writing and research skills.
Years of practice have taught us how to write powerful proposals that lead to grants, and how to network effectively. We don't want you to go through years of trial and error. We want to show you how to write grant proposals and do outreach so that you can apply these skills to every area of your life.
What we won't do:
We won't write your essays
We won't tell you what you should research or what country you should go to
We won't hold your hand or go hunting for you if you don't show up to class
What we expect from you:
We expect you to be committed to this course
We expect you to do the assignments
We expect you to reach out when you need help
This course if for you if:
you want the confidence and accountability that comes with a network of support, guidance, and in-depth advising
you want to apply for a research/study award and want support coming up with an idea and learning about research methods
you want the strongest shot possible at winning the Fulbright US Student Program award
We've developed this course and made it affordable so that people without university resources can have access to the life-changing opportunity of a Fulbright.
We expect students to treat this as a 4-unit summer school course. At a California public university, you would pay $352/unit or $1,408 for a 4-unit course. Win a Fulbright resembles a GRE or MCAT prep course: you are making an investment in achieving a desired outcome. Most test prep courses cost more than $1,000. Private writing coaches charge upwards of $100 per hour. Compared to these similar services, we are much more affordable.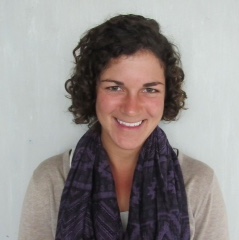 "I took the Fulbright course in summer of 2017. Lauren was incredibly attentive to my questions and helped me think outside the box for my application. She connected me with various people who had done similar projects/Fulbrights that helped me to focus and strengthen my proposal. The class was really the push I needed to finish the process, and I would highly recommend it to anyone interested in Fulbright research!"
- Kati, Fulbright-IIE Graduate Degree Award Grantee to Mexico 2018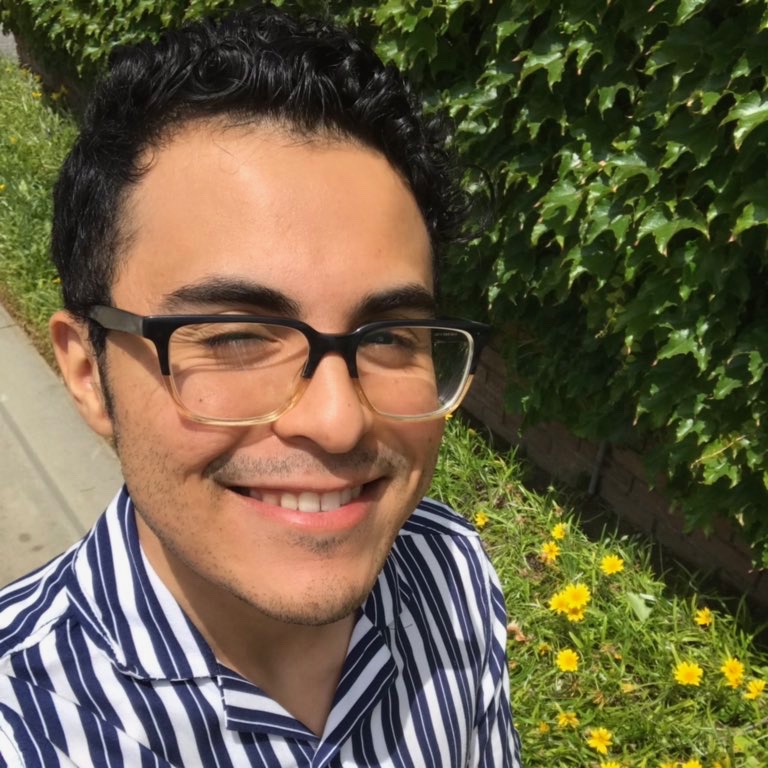 "Participating in the online course was an extremely helpful part of my Fulbright experience. The regular check-ins ensured I was on track and continually making progress on the application. Lauren and Adriana really know their stuff and their patience, enthusiasm, and encouraging words made the whole process more manageable. I am now happy to say that I will be heading to Rio de Janeiro in 2020 to do research on racial quota policies in Brazilian higher education. "
- Juan, Fulbright-IIE Research Grantee to Brazil 2020
Course Curriculum
How to power network & develop a compelling research question
Available in days
days after you enroll
Research Methods/Activities and the Ethics of International Research
Available in days
days after you enroll
Your Instructors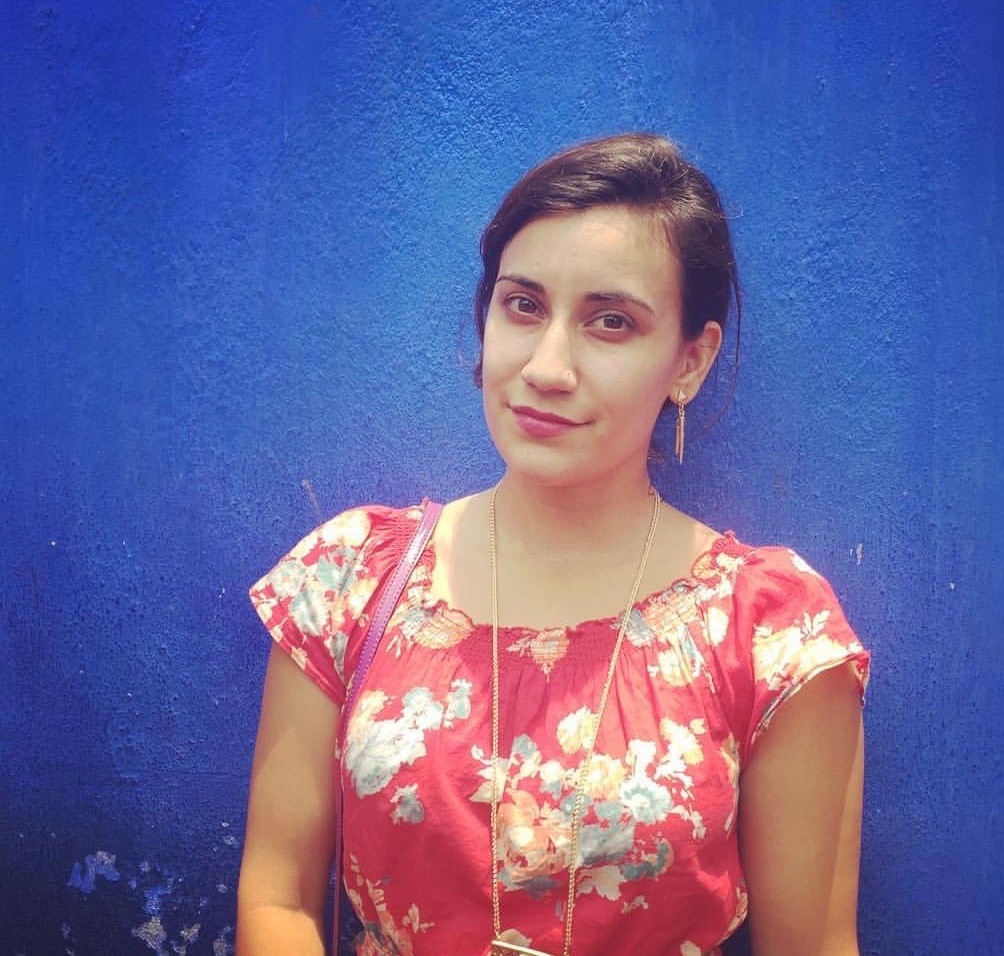 Lauren Valdez
Lauren Valdez was awarded a Fulbright Fellowship to Brazil in 2011, where she researched the health conditions in the favelas of Rio de Janeiro. Her experience in Brazil led her to pursue a dual Masters in City Planning and Public Health from UC Berkeley, where Lauren taught for 3 years on the ethics and methods of international development. While teaching, Lauren realized she was skilled at helping undergrads improve their writing and loved being a mentor helping her students figure out the next steps in life. Lauren is an expert proposal developer and has been awarded over $3.5 million in grants, fellowships, and other awards. Lauren currently lives in Mexico City where she oil paints and sings mariachi music.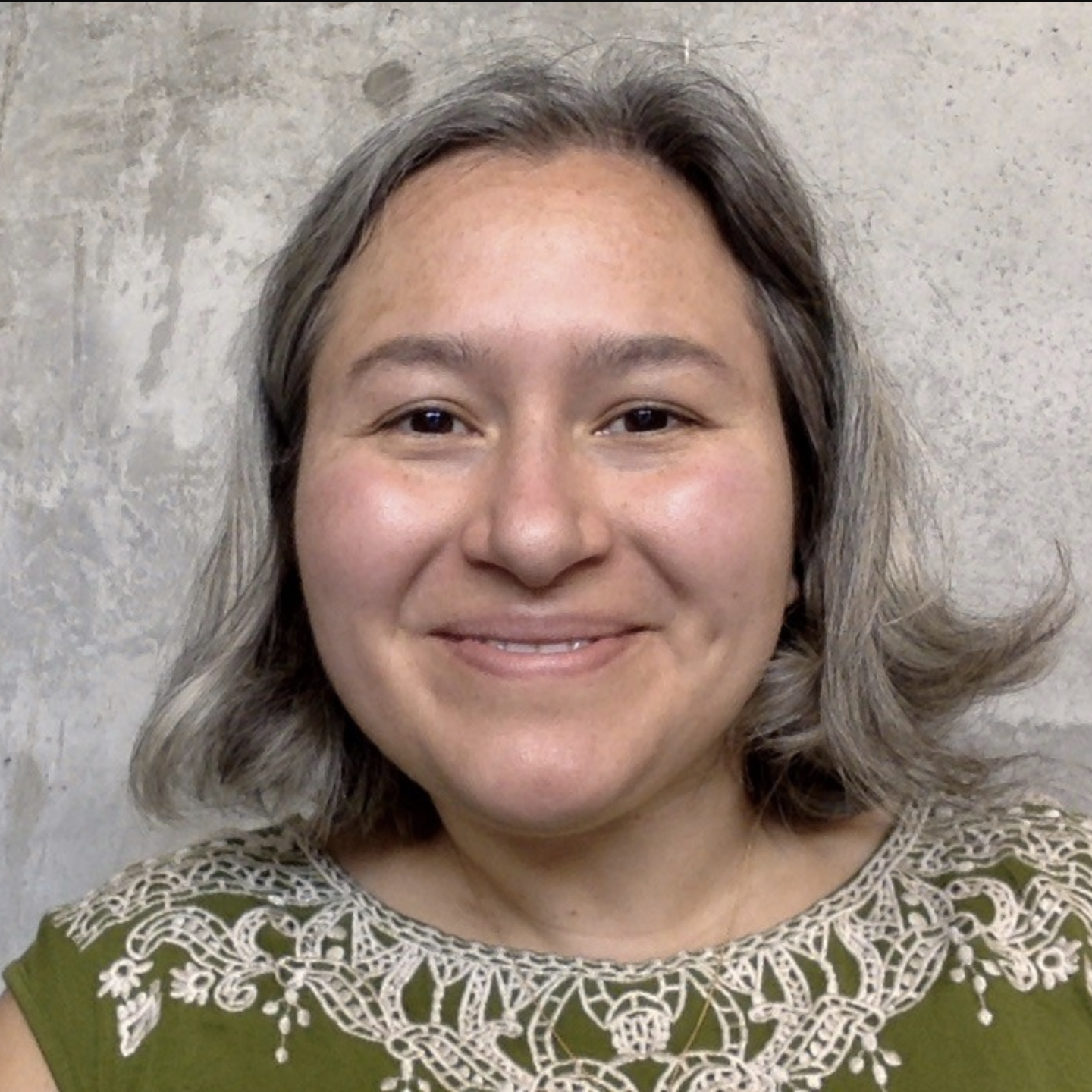 Adriana Valencia
Adriana Valencia's first Fulbright was a Fulbright-IIE to Egypt in 1997-98, where she studied Arabic language and literature. She later had a Fulbright-Hays to Spain, Morocco, and France for her dissertation research. She has a PhD in architecture from UC Berkeley. She also has a Masters from UC Berkeley and a BA from Emory University, both in Near Eastern Studies. Other fellowships she's won have been a Jacob K. Javits, Andrew W. Mellon, and the SSRC IDRF (Social Science Research Council International Dissertation Research Fellowship) and CAORC (Council of American Overseas Research Centers) multi-country research fellowships. She speaks eight languages (not all of them well), likes bicycle riding, traveling, and especially traveling by bicycle. Whenever the weather's hot enough, she makes gazpacho.
Frequently Asked Questions
What is the time commitment?
Applying for a Fulbright takes work and dedication. It's not something you can pull an all-nighter for and achieve. The average applicant spends 3-4 months working on their application. Our course spans 3 months starting July 3rd and concluding September 25th. We meet 9 times on select Wednesday evenings from 6 - 7:30 pm PT. There will be homework assignments due on Sundays before the next class meets. We expect students to spend between 5 and 10 hours a week on their Fulbright applications. The homework isn't busywork: every activity that you do in the course is designed to advance your application progress.
How long do I have access to the course?
How does lifetime access sound? After enrolling, you have unlimited access to this course for as long as you like. If years from now you are applying for a job and want to review our lesson and templates on cold email outreach, you can go back and review it!
What if I am unhappy with the course?
We would not want you to be unhappy! If you are unsatisfied with your purchase, contact us by July 23, 2018 and we will give you a full refund.
What if I have to miss a class?
All classes will be recorded and be available for viewing at any time.
Who is the Win a Fulbright Course for?
This course is for anyone applying to the Fulbright US Student Program 2020-2021 application cycle. Whether you have zero research and proposal writing experience or have a strong background of winning awards, this course is designed to accelerate the application process for you. We break down the application into bite-sized chunks, saving you time and making the process more achievable. We also hold you accountable to a timeline. If you are someone who wants in-depth guidance, wants feedback, wants to learn how to improve your writing, and wants a community to hold you accountable to the process, this course is for you.
What if this course is too expensive for me?
We aim to be affordable, and offer payment plans, scholarships, and financial aid. We also have an ecosystem of blog posts, tool tip sheets, and webinars all available for free. Think of this as a 4-unit summer school course. At a California public university, you would pay $352/unit or $1,408 for the same summer course. Win a Fulbright resembles a GRE or MCAT prep course: you are making an investment in achieving a desired outcome. Most test prep courses cost more than $1,000. Private writing coaches also charge upwards of $100 per hour. In comparison to these similar services, we are much more affordable.
How do I apply for financial aid?
We offer a limited number of need-based scholarships and financial aid to those with demonstrated need. We prioritize students who are not employed full-time and who do not have parental support. Scholarship applications are due June 20th and recipients will be announced June 23rd. Contact us for details at https://www.winafulbright.com/contact
Can't I get all this information from my Fulbright Program Advisor (FPA)?
Maybe! If your campus has an engaged, active Fulbright Program Advisor with a history of institutional Fulbright application success, you might not need us after all. An FPA who can give you critical feedback about your application and approach, who will be up front about the feasibility of your proposal, and who has a history of guiding students to success is absolutely invaluable. Combine a super FPA with a supportive network of advisors with expertise in your proposed host country and/or research approach and you've got a winning combination. If you've got those things already: you probably don't need us. If your university has a track record of consistently producing Fulbright grantees and they offer in-depth support, definitely use them! But: Not every institution has a Fulbright Program Advisor, and FPA availability and expertise vary widely. At some colleges, FPA's will review drafts, advise you in-depth, and help guide your proposal. But those FPAs are the exception, rather than the rule. At large universities where dozens of students submit Fulbright applications each year, even with a dedicated, full-time FPA, the FPA's role can be more administrative than advisory. Depending on the institution, the FPA may even seem more like a gatekeeper than a shepherd. At small colleges, FPA's are sometimes also professors, program administrators, or advisors for other programs. In this case, the FPA might not have time to provide in-depth advising for all students. Depending on your college's Fulbright history, your FPA may not know all the key components of a successful Fulbright application strategy. You can see how see how many Fulbrighters have come from your campus by checking the Fulbright grantee directory or the top-producing institution list. Links: Fulbright Grantee Directory - https://us.fulbrightonline.org/component/filter/?view=filter Fulbright Top-producing Institution list - https://topproducing.fulbrightonline.org/top-producing-institutions-by-year
So: why should I trust you to help me with my Fulbright US Student Program application? What makes you experts?
Between the two of us, we've been selected for four Fulbrights. We've also been successful in applying for millions of dollars' worth of other grants, both for ourselves and for organizations for which we've worked. We've also served on selection committees for scholarships and grants. In short: we understand the grant application process at a deep level. On the Fulbright application side, we both applied for our first Fulbrights when graduating from undergrad: we know what it is like to be intimidated by the process. We know what it is like to talk to parents who are not thrilled about moving to a country they perceive as "unsafe". We know what it is like to make time for this on the side of a job, and what it's like to plan telling an employer that we were leaving. We don't just give you advice and guidance on the Fulbright: we teach you a skill set. Your FPA might review your drafts and give you feedback, but we will take you through a brainstorming process to develop your idea based on your future career goals. We will teach you how to write grant proposals, how to tell your story, how to draft incredible cold emails, and more life skills that you can apply over and over.
Can I apply for a research award if I do not have any research experience?
Absolutely. The term "research/study" is loosely defined by Fulbright, but includes two main types of awards: graduate degrees and coursework, and independent research or study. Research/study awards are not limited to lab science, archival research, and traditional social science research (such as surveys.) The Fulbright research/study umbrella includes the creative arts and allows an encourages multidisciplinary and hybrid approaches to projects. This is where we provide the most guidance and where our course stands out from other resources. We will help you take your interests and passion, transform it into a compelling research question, and figure out what methods make sense for your interests and your skills.
Can I take this class if I am applying for an ETA award?
Yes you can. We want people to apply for the Fulbright that best aligns with their interests, goals, and skills: if you have no interest in teaching or in language acquisition, we're going to convince you to apply for a research award instead (see previous question).