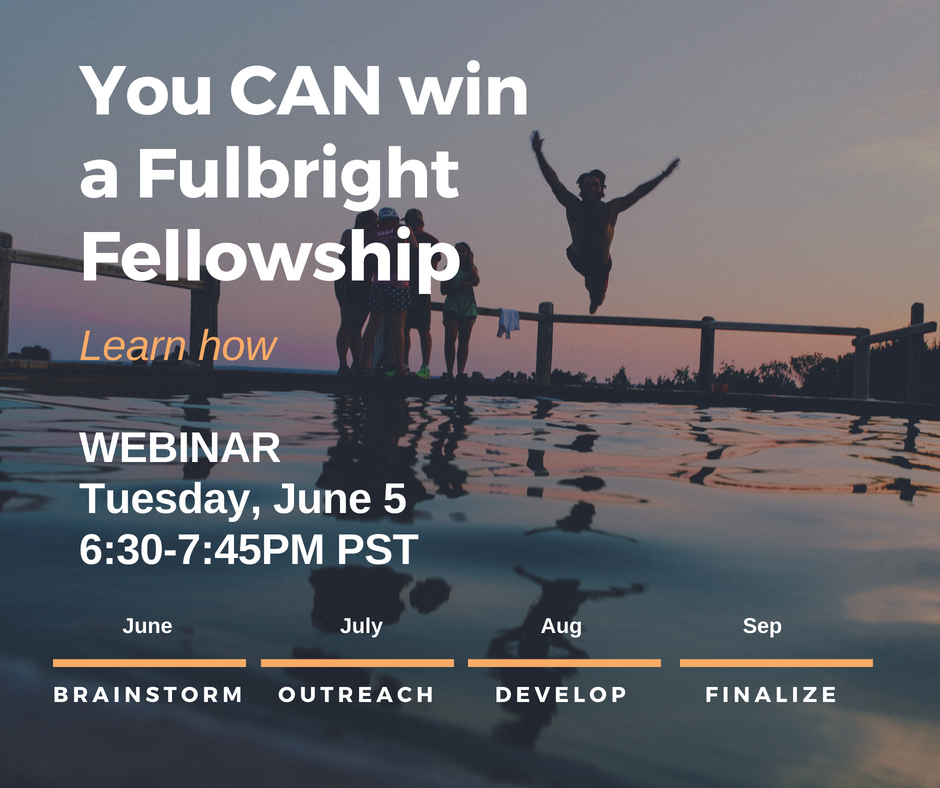 Applying for a prestigious Fulbright Fellowship can be daunting and intimidating – picking a topic, finding host country connections, figuring out all the requirements – but it doesn't have to be! This webinar will cover the process of applying for the U.S. Student Program
Fulbright Research/Study Award
. This award funds U.S. citizens to spend an academic year abroad to do project of your own design. This 75-minute webinar will break down the process and requirements of applying into achievable action steps.
Note: The content from this webinar is now available as a free online Fulbright 101 course.
---
What you will learn:
Why you should apply for a Fulbright

Overview of the program requirements

Timeline for preparing for the application

How to pick a country and topic area

How to tackle the language requirement

General Q&A for anything else!
---
This webinar will be lead by Lauren Valdez, MPH/MCP & Adriana Valencia, PhD, who specialize in crafting winning Fulbright proposals. Lauren was awarded a Fulbright Fellowship to Brazil in 2011, where she researched the health conditions in the favelas of Rio de Janeiro. At UC Berkeley, Lauren taught for 3 years on the ethics and methods of international development. Lauren has been awarded over $3.5 million in grants and fellowships. Adriana was a awarded a Fulbright-IIE to Egypt in 1997-98, where she studied Arabic language and literature and later had a Fulbright-Hays to Spain, Morocco, and France for her dissertation research. She has a PhD in architecture from UC Berkeley. She also has a Masters from UC Berkeley and a BA from Emory University, both in Near Eastern Studies.